I love vintage photographs, so this was a feast for the eyes. These images are some of the world's first color photographs at the turn of the twentieth century. And I learned that the Lumière brothers (Auguste and Louis) were the pioneers of color photography. They invented a technique called the Autochrome Lumière, which became the precursor of Kodak, the very one most of us born before the age of digital photography are familiar with. Ah…those were the days.
Here are a few of my favorites. Just look at them, the colors are so gorgeous and vibrant!
* Marguerites are also known as Paris daisies.
~~~
This piece on Why We Love Ourselves But Care More About Other People's Opinions is so true. I've been baffled by it myself since I'm also not immune to it. I just have to take these wise and comforting words to heart: "Be good and kind, but also take pride in your own unique perspective on the world. It's okay if it's different; there's no right or wrong in the realm of opinion. Your voice should just be as valuable as any other in your mind." 
Or maybe I could just channel badass Sansa and not give a f*ck! That would actually work in some situations.
And I just realized that this wisdom can be applied to writing too. Cool.
~~~
I know this article is already old, but since I'm crushing on Dan Stevens right now, this made me see him in a new light post Downton Abbey. English lit major, Cambridge-educated, smart, sensible, handsome intensely blue-eyed dreaminess (and ripped too!), with a bit of a bad boy history. Wowza! What's not to love?
~~~
How exciting it must've been to curate a modern feminist bookshelf in an old, historical British mansion (ala Downton Abbey). That was brilliant. I would love to curate reading selections as well, some day. Perhaps a selection of the best, most comforting and influential children's/YA books I've read, or my own essential feminist readings.
~~~
Here's two of my favorites in a documentary: JaneAusten and Lucy Worsley! I watched this last Sunday with my sister, and we loved it. I love anything about Jane Austen, and Lucy Worsley is simply the best and the wittiest female historian/TV presenter I know. I just discovered her documentaries in YouTube this year. And they're so much fun to watch. That cheeky Lucy Worlsey!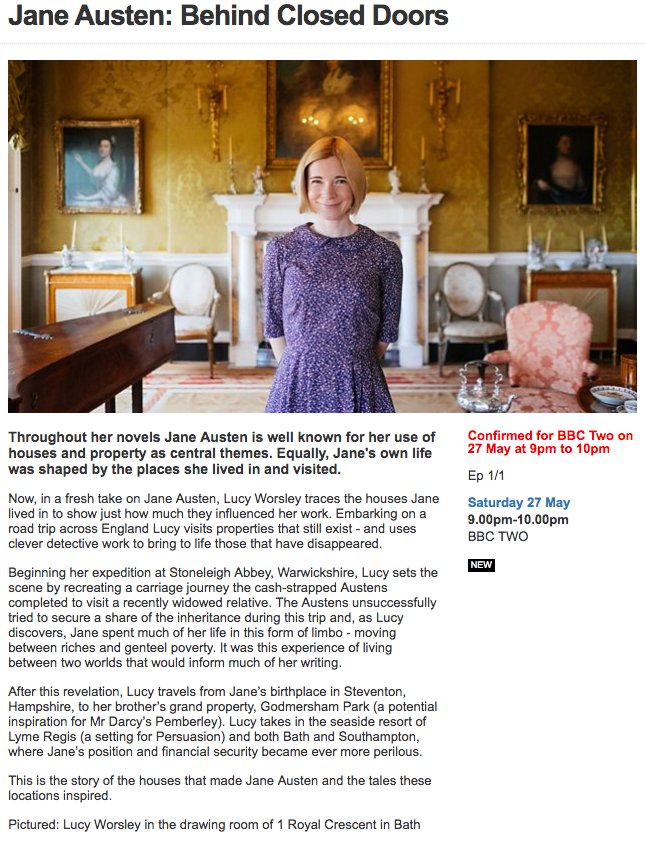 ~~~
And oh my god how exciting…a new Game of Thrones season 7 trailer is here! And it's epic. I like this blooming badass Sansa, and how her lines at the end set up the mounting tension for the most crucial battle they've yet to face (sorry for almost spoilers!). I feel it's going to be an epic season, and I don't want to miss any episode.
~~~
As a true blue introvert, identifying myself as an INFP, I can relate to most of this. I do find that being an introvert in my 30s is easier, and comes more naturally than it did in my 20s simply because I am finally at peace accepting my introverted self. There's no more constant pressure to put on a likable "extrovert mask" and "perform" for others: "You just don't care as much about what other people think of you. You're generally okay with having a quiet personality, and living a calm introverted life."
Touché!